Customer service solutions for your transport and warehousing needs – you sell it, we'll take care of the rest!
Contact Us
We Don't Promise Transport Services We Can't Deliver
Southern Furniture Movers specialise in cartage and storage for New Zealand retailers, primarily furniture retailers. We count some of the biggest names in the business as our customers.
Services Include:
Furniture transportation for retailers nationwide
Scheduled runs around New Zealand providing a fantastic regular service for our clients
Local and linehaul deliveries from Dunedin stores
Local and linehaul deliveries from Christchurch stores
Local and linehaul deliveries from Auckland stores
Devanning containers – We have MPI (MAF) approved facilities in Christchurch & Auckland
Storage of goods in our Distribution Centres. We have capacity of approximately 7,000m3 spread between our Dunedin, Christchurch, and Auckland centres, managed by our excellent staff and a cloud based warehouse management system.
Nationwide Distribution Network serviced in-house on our own vehicles
Household Removals – Unfortunately we do not offer a household removal service at this time
Our fleet consists of a large range of vehicles from vans for smaller driveways and loads, up to truck and trailer units with 118m3 capacity. If you need furniture or goods delivered nationwide, call us at Southern. We'll be glad to help.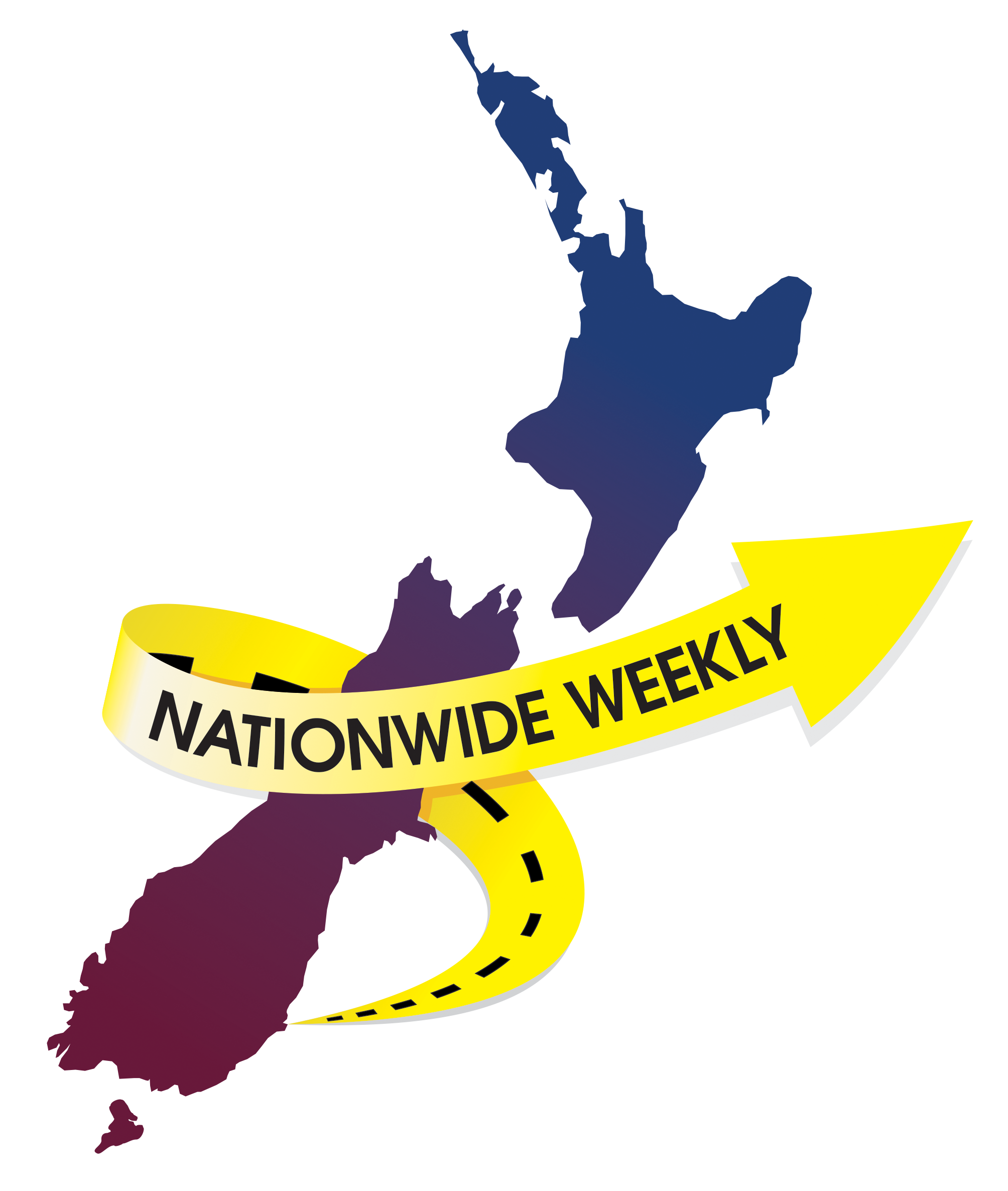 Distribution Specialists
Delivering Nationwide
We May Be a Small Transport Business
But We Have High Standards
Southern Furniture Movers is based in Dunedin and is privately owned and operated by Teressa Grigg.
Teressa has 20 years of experience in the transport industry, having been in the Furniture Industry since she was 20 years old. She is passionate about the transport industry and on rare occasions can be found jumping out of the office and into the drivers seat of the trucks!
Since opening in 2010, Southern Furniture Movers has expanded considerably. From just one Dunedin based truck, Southern Furniture Movers has grown to a fleet of 23 with three Distribution Centres in Dunedin, Christchurch and Auckland and two satellite depots in Wellington and Central Otago!
Southern Furniture Movers is proud to have a solid team of people, we value our staff as family and in turn they treat our clients with the highest respect.
Staff training is important and we support and offer this to any team member wanting to expand their skills. This supports our values of being a family and wherever possible, internally upskilling and promoting our staff. This strategy has paid dividends in staff retention and knowledge of our business and most importantly, our customers specific requirements. 
We're proud to have a far lower staff turnover rate than our competitors, and that provides continuity for our clients.
Southern Furniture Movers are proud supporters of Special Rigs for Special Kids, and every year we send several trucks to support this amazing charity. We are also proud supporters of other various childrens' charities throughout the year – e.g. Heart Kids Otago, Autism NZ to name a few.
"Just wanted to say thank you very much – our bath arrived in tiptop condition late yesterday afternoon. Your driver was very helpful and a very nice guy – all in all a very stress-free delivery! Thanks heaps again."
Graeme & Vicki Turnbull, Nelson
"Thanks so much for the great service getting our stuff from Timaru to Dunedin – your guys were great!  They were polite, tidy, organised and just got on with the job, no worries. Will recommend!"
Kristy Sutherland, Dunedin
"Yesterday we received a delivery of whiteware and furniture. We purchased the items at Harvey Norman in Dunedin last weekend and they were delivered by Roddy yesterday morning. We want to say that we were really rapt with his level of service and commitment to the job! Although he had many items to deliver to us, he was super-fast, friendly and professional. We were really pleased with the service, and we told him that, but we want to let his employer know that he did a great job. We will use your company directly if we need any deliveries in the future."
Myra Williamson, Clinton
"I thought I would just let you know that the guys you sent out for our move were excellent. I have moved homes 4 times in 3 years and these guys were the best and the most reasonable in terms of costs. Please thank the guys for me again and to you for providing such a great service. Regards,"
Karen Edwards, Dunedin
"Just wanted to say thanks heaps for getting that Lilly sofa-bed to Kaiteriteri promptly for me, I have just spoken to the customer and they are over the moon and said that the driver on board was very friendly and helpful. Thanks again,"
Sandra Frisby, Timaru
"Thanks very much for organising this shift with minimum fuss. All went well. Special thanks to the guys who did a great job at two difficult locations in very unpleasant weather. Cheers,"
Alastair Logan, Dunedin
"I have had the pleasure in dealing with Southern Furniture Movers now for 2 years. In my business it is essential customer service is of the highest calibre, and this has definitely been met by the team at Southern Furniture Movers.
Regardless of where the items are being delivered in New Zealand, Southern Furniture Movers has been able to accommodate unusual delivery requests and deal with difficult delivery addresses with ease, making our customers satisfied with both of our businesses. The team at Southern Furniture Movers are a friendly, jovial bunch of people who make sure that what they do is done right the first time, and always with minimum disruption to our customers.
I will continue to use Southern Furniture Movers as I have not found another delivery firm that shares my own values of honesty, integrity and my passion for customer service."
LJ, Director, Enoc Industries Limited
"Referred to us by another business. Awesome people & service. Transported some of our very sensitive equipment with no issues at all. There is no other choice locally as far as we are concerned. Highly recommend above all others!"
TradeMe Services Review (farmnet)
"Although not their core line of business, the team at Southern Furniture Movers were incredibly helpful in transporting the items I needed to a location off the beaten track. They arrived in good order and in a timely manner – very happy with the service received"
Jo Renton, Dunedin
"A huge thank you to Southern Furniture Movers for getting my sun loungers all the way from Lake Hawea in the deep south to Matapouri Bay Northland. Fantastic door to door service. Everyone was amazing from the initial contact with the Dunedin office through to the delivery drivers – friendly, professional, efficient and very cost effective"
Elizabeth Hanham, Northland
"Highly recommend. I have used Southern Furniture Movers on more than one occasion and each time they have been friendly, helpful and offered a great service. Excellent and quick communication and all the staff I have dealt with have been lovely from the guys on the truck through to the owners in the office. Keep up the good work and will definitely use again"
Janice McFadyen, Central Otago
"Extremely professional company. Have used for many removals and also had items delivered after purchase. Always delivered on time"
Melissa Lethaby, Dunedin
"I can highly recommend Southern Furniture Movers, who did a fantastic job moving our worldly goods across town.  The lads were friendly, professional, and extremely efficient – all done and dusted in less than three hours!  Their price was very reasonable, and communication with management was excellent.  Will definitely use them again in the future"
Shona Squires, Dunedin
"Every accomplishment starts with the decision to try"
WE ARE NOW CLOSED FOR PRIVATE BOOKINGS FOR THE REST OF 2023! THIS MEANS THAT WE ARE UNABLE TO COMPLETE ANY ONE-OFF ITEM DELIVERIES OR SMALL HOUSEHOLD REMOVALS DUE TO OUR COMMERCIAL COMMITMENTS!
WE WILL UPDATE THE WEBSITE WHEN WE ARE AVAILABLE FOR BOOKINGS AGAIN. APOLOGIES FOR ANY INCONVENIENCE! 
THANK YOU FROM THE TEAM AT SOUTHERN FURNITURE MOVERS!
Southern Furniture Movers Ltd
152 Kaikorai Valley Road
PO Box 432, Dunedin 9054
New Zealand
quotes@southernmovers.co.nz
Dunedin Office Hours
Monday to Friday – 8am to 5pm
Saturday – 8am to 12pm
Sunday & Public Hols – CLOSED
Southern Furniture Movers Ltd
567 Wairakei Road
Burnside, Christchurch
New Zealand
quotes@southernmovers.co.nz
Christchurch Office Hours
Monday to Friday – 8am to 5pm
Saturday – By Appointment Only
Sunday & Public Hols – CLOSED
Southern Furniture Movers Ltd
52 Hunua Road
Papakura, Auckland
New Zealand
quotes@southernmovers.co.nz
Auckland Office Hours
Monday to Friday – 8am to 5pm
Saturday – By Appointment Only
Sunday & Public Hols – CLOSED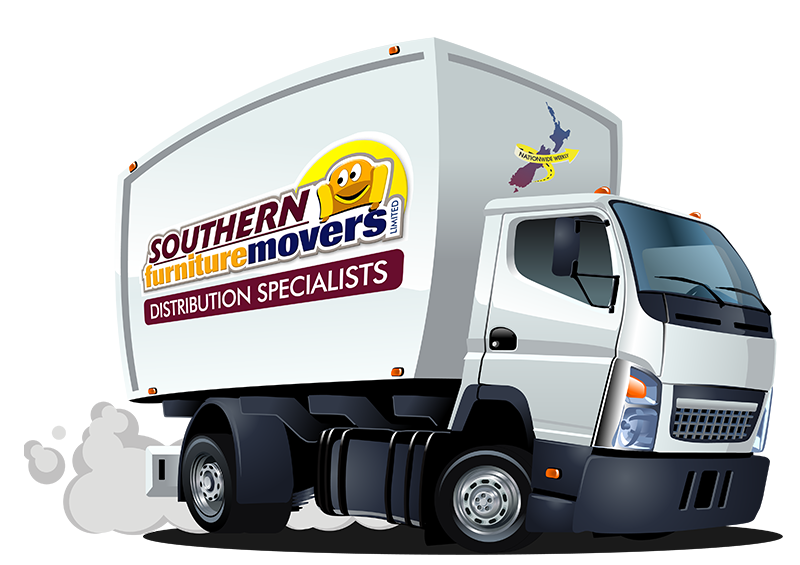 Dunedin
T: (03) 456 2557
F: (03) 456 2553
E: quotes@southernmovers.co.nz
Dunedin Office Hours:
Monday to Friday – 8am to 5pm
Saturday – 8am to 12pm
Sunday & Public Hols – CLOSED
Christchurch
T: (03) 348 8911
E: chc@southernmovers.co.nz
Christchurch Office Hours:
Monday to Friday – 8am to 5pm
Saturday – By Appointment Only
Sunday & Public Hols – CLOSED
Auckland
T: (09) 377 65 69
E: akl@southernmovers.co.nz
Auckland Office Hours:
Monday to Friday – 8am to 5pm
Saturday – By Appointment Only
Sunday & Public Hols – CLOSED